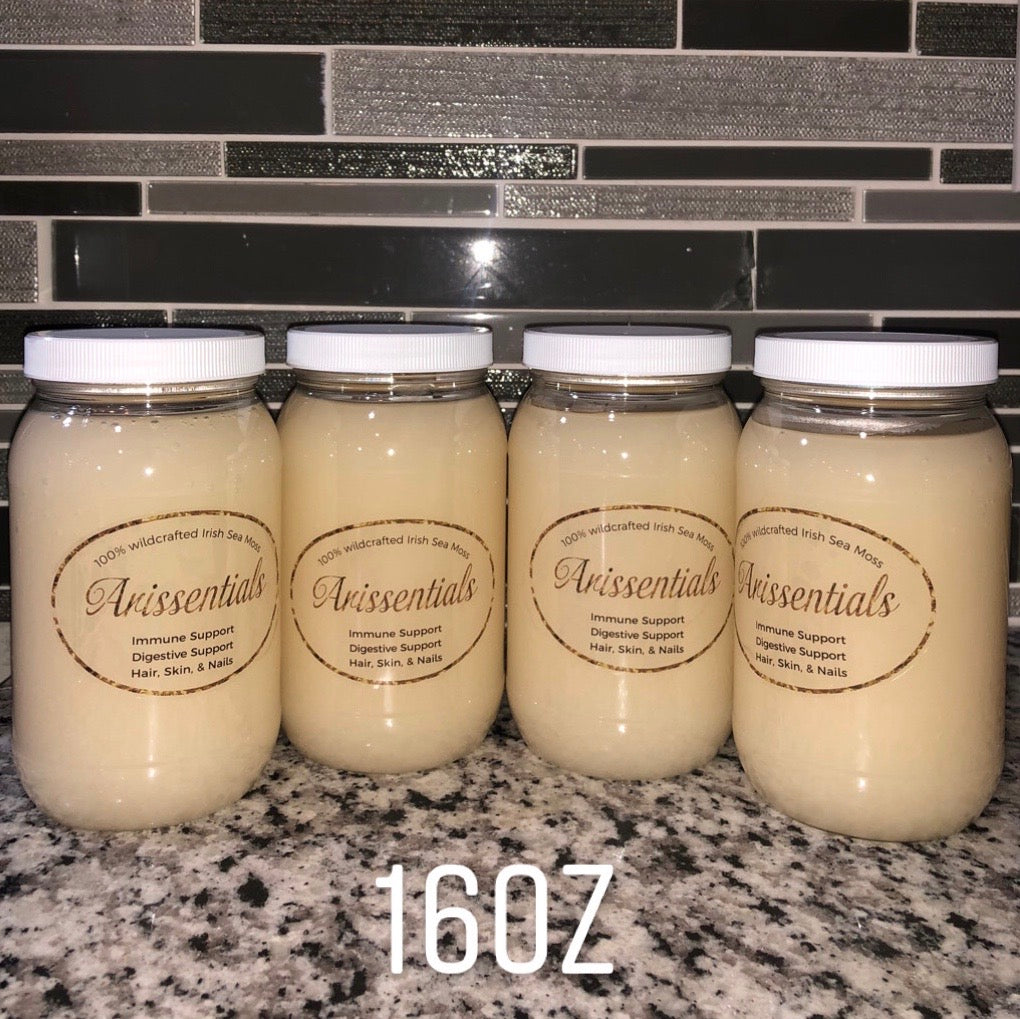 Jamaican Sea Moss (Gracilaria) which is a  Warm water moss has some amazing detox abilities! You can use it on your skin to replenish the skin's natural water reservoir, it also helps to enhance the skin's natural barrier and increase the moisture retention capabilities of your skin. This is Also a great detox when eaten ... it has been found to Strip the body of viruses , pathogen , parasites , burns fat,  Pulls and drains impurities due to its Iodine content , Increases blood circulation , Regulate blood sugar levels , Lower bad cholesterol, great for anemia.... and much more! 

Directions
Take 1-2 Tbsp per day, added to tea, smoothies, juice etc

Refrigerate up to 3 weeks
Freeze up to 1 year
For Facials: Wash your face as you normally do, pat dry and then rub a small amount of sea moss on your face. Let sit for 30 minutes. wash off with a warm wash cloth and moisturize as normal. 
Your order will be processed within 2-3 business days. Once processed you will receive an email with your tracking number. If you place your order over the weekend, it will be processed the following business day.