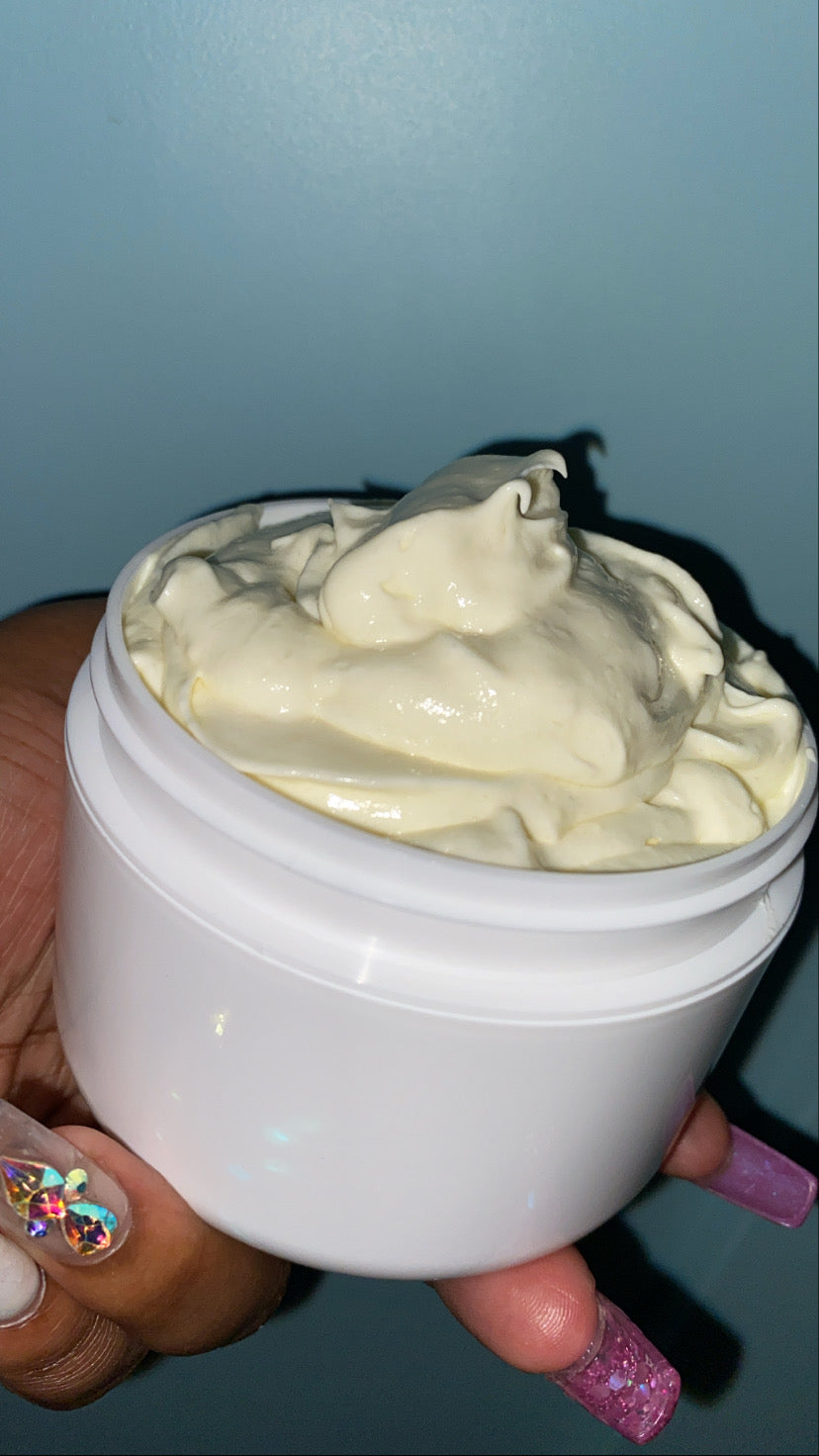 FREE SHIPPING!
Large Size: "For The Fellas" custom scented Sea Moss Infused Emulsified Sugar Scrub + Sea Moss Infused Body Creme + Beard & Hair Growth Oil
OR
Small Size: "For The Fellas" custom scented Sea Moss Infused Emulsified Sugar Scrub + Sea Moss Infused Body Creme + Beard & Hair Growth Oil
*This combo will have any man feeling more confident, looking great, and smelling good! The Perfect Scent and the best oils and butters we could put our hands on! You will love how this makes your skin feel and how it makes your hair/beard grow. 
*Fellas, do yourself and your lady a favor and grab this package!
*Ladies, your man will love this as a gift! Trust me, health is wealth. You will thank me too ;)
Our beard growth oil: is proven to rid the pores of buildup and dryness, Thickens the hair, helps with hair loss, stimulate and nourish the hair follicles, makes the hair softer , stronger and so many more benefits. 


Moisture is the KEY to natural hair growth , we have some amazing oils in this bottle that are proven to reduce bacteria and product buildup which cause dry scalp, while also stopping breakage and stimulating hair growth , each ingredient is known to stimulate and nourish the hair follicles and promote growth and will also give your hair that soft and manageable feel . This is Beard oil but can be used on your hair and scalp as well for hair loss , bald spots , etc. 
Unlike scrubs made with only oils and sugar, emulsified sugar scrubs become a creamy consistency upon contact with wet water, leaving soft skin with no oily residue after rinsing off. This product is best when used in shower to wet skin after washing up.
Our Sugar Scrub: Exfoliates the skin, gets rid of dead skin and damaged skin cells, unclogs pores, increases blood circulation to the skin,  help the skin retain moisture, and reduce acne and scar
Our Body Creme: This is the kind of body creme that, lets just say a little goes a LONG way! This is not your typical lotion, this sea moss infused body creme will give your skin that , hydrated , moisturized feeling that it needs while also giving you that natural mermaid glow.  This Body Creme is a skincare powerhouse! This creme is very soothing, locks in moisture and helps with skin cell renewal, this creme can help get rid of various skin conditions like psoriasis, eczema, rashes, dry skin etc. It also Contains beneficial antioxidants like Vitamin C, E, A and natural collagen leaving the skin feeling smooth, tight and renewed.
Directions: 

Sugar Scrub: Apply generously to wet skin (Body and Face) , in shower or bath after washing up. Exfoliate your skin, then rinse off. (2-4 times a week). Follow up with our Mermaid Body Creme.  

Mermaid Body Creme: Apply a pea to dime sized amount (a little goes a long way) to each area on your body. Can be used on your face as well.
Infused with: Sea Moss, Jojoba oil, Coconut oil, shea butter, almond oil, cocoa butter, aloe vera, sunflower oil and essential oils for scent. 

WARNING: This item contains nut oils, please do not use this product if you have a topical nut allergy.
Your order will be processed within 2-3 business days. Once processed you will receive an email with your tracking number. If you place your order over the weekend, it will be processed the following business day.